Page layouts, wireframes & visual comps
The following is the final sketch that I produced with regards to my site design. More of my sketches can be viewed in this week's Creative Experimentation log.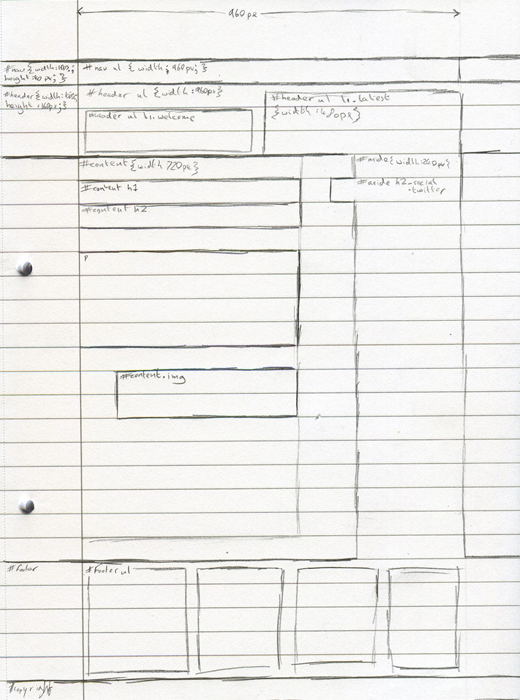 Wireframes
Based upon my sketches I then produced the following wireframes.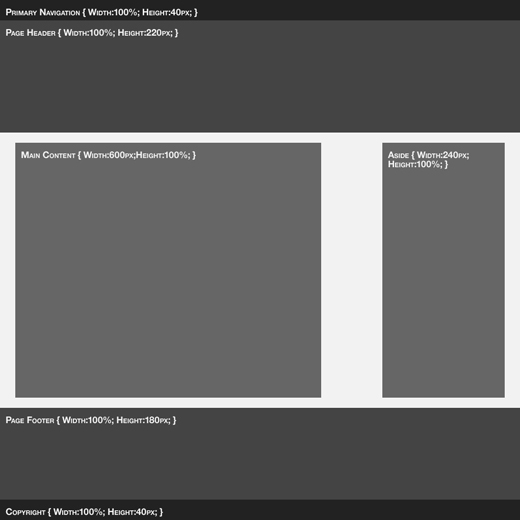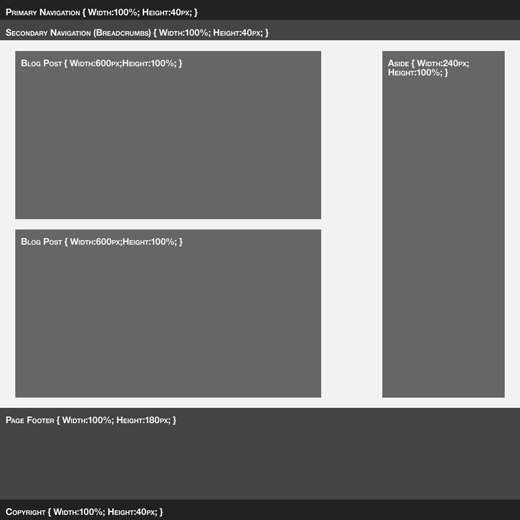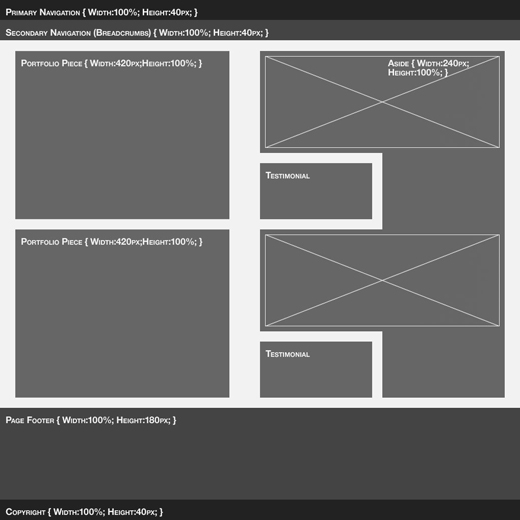 Final Compositions
My final compositions are slightly changed from the wireframes above. This is due to not liking how certain elements of the site looked.